an opportunity to do things differently.
Collaborative Law is a process of alternative dispute resolution in which parties each appoint specially-trained lawyers and agree to work together to resolve their disputes out of Court.
This process brings parties and their lawyers together in a series of round table meetings to facilitate negotiations in a focussed environment, with the ultimate goal of finding win/win solutions.
Commitment to Collaboration
The parties and their Collaborative Lawyers sign a Participation Agreement confirming their commitment to open honest and respectful negotiation in the Collaborative process without resorting to litigation.
The Participation Agreement states that if an intended Collaborative Law process fails and the matter proceeds to litigation, the Collaborative lawyers (and all other lawyers within their practice) cannot represent the parties in subsequent Court action.
A Team approach
While each party engages their own Collaborative Lawyer and the usual solicitor/client relationship applies, all parties and their Lawyers will ultimately work together as a Team with a common goal of mutual interest resolution.
The parties and their Collaborative Lawyers will consider the benefits of a multi-disciplinary Team including whether an independent financial expert and/or family therapist should be engaged to support the parties in the process.
An independent financial expert may be an accountant or financial advisor who has undertaken the specialised Collaborative training. The inclusion of an independent financial in this process can unify the processes of information gathering, valuations and preparation of a financial schedule in direct consultation with the parties. In comparison to traditional processes of each parties' lawyers undertaking and exchanging financial discovery and separately preparing financial, delegating the financial role to an independent professional in the process may benefit the parties by saving time and cost.
A family therapist can assist parties through negotiations providing support and practical strategies to overcome emotional and psychological barriers to settlement, aiding parties to become settlement ready, stay focussed during joint meetings and to achieve their ultimate goals. Parties may wish to discount the 'need' for a family therapist but should be advised not to underestimate the integral value of this role.
The Process
The parties, their Lawyers and any appointed independent financial expert or family therapist, will participate in a series of meetings, with an agenda to be outlined ahead of each meeting stage.
The process will generally progress from identifying the parties respective interests, identifying the issues, pursuing and sharing information, exploring options and finally toward evaluating and negotiating an ultimate outcome.
There is no set number of joint meetings, but generally parties will expect to participate in between 4 and 6 meetings to reach an ultimate resolution.
Why choose Collaborative Family Law?
The human experience of Separation is often emotionally devastating and exhausting before the legal experience has even begun. Traditional adversarial family law processes can exacerbate the stress, anxiety and uncertainty and often fail to recognise a parties' true interests and priorities.
Unlike any other option, Collaborative Law offers the ultimate opportunity for supported dispute resolution, where parties will be heard, informed and empowered to seek positive solutions.
If you are facing the fallout of separation, then I encourage you to consider the advantages of Collaborative Law for your family.
Even if a formal Collaborative Law process is not ultimately undertaken, it can greatly assist parties to contemplate the idea, and engage lawyers who understand the importance, of a collaborative approach.
Interested in the idea?
Talk to your ex-partner about the advantages of Collaborative Practice.
Reach Out to a Collaborative Lawyer – I invite you to contact me for a Free 15 Minute Chat.
Lauren de vries van leeuwen
Lauren is an Accredited Specialist in Family Law, recognised by the Law Society of South Australia as having expertise at the highest standards in family law.
Book your FREE 15 minute phone consultation with her today.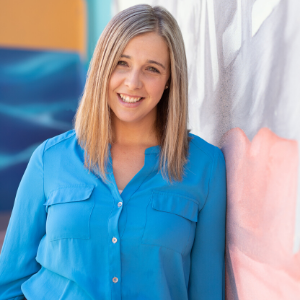 CONNECT WITH US:
BOOK YOUR FREE 15-minute Phone Consultation for us to assess your situation.
Know that you need something more in-depth? Book a reduced fix fee Initial Consultation now available at either our Glenelg office, Gawler office or via online or phone meeting.
Make a further enquiry or arrange an alternative appointment by: 
*
We are taking in-person appointments with necessary social distancing and hygiene measures –
 phone or video conferencing is also available.